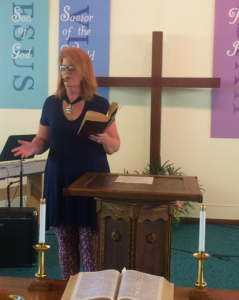 My husband and I have been married twenty-eight years this summer. We have been in ministry twenty-six of those. I have a B.S. in Secondary Mathematics Education from Oklahoma Wesleyan University and am currently a certified teacher in Michigan. We have four amazing children, each one born in a different state, two awesome daughters-in-law (the third one joins our family in December 2017), and two outstanding grandsons.
I have held many jobs over my years as a pastor's wife, and God has used them all to shape who I am today. I have been a teacher, a store clerk, an office manager, a librarian, a stay-at-home and homeschool mom, a business owner, and now I add writer to this list. God has used me beside my husband throughout all those positions, and I know each one was placed at the right time.
I love camping, playing Pokémon Go, singing, scrapbooking, reading and loving on my family. I am truly blessed by God and hope to continue in His mission for the rest of my life.