We are women who come from a variety of backgrounds, educational levels, and economic situations. In short, we are women with stories about how God revealed His love to us and saved us for all eternity. We may have different callings, but we are united in Him.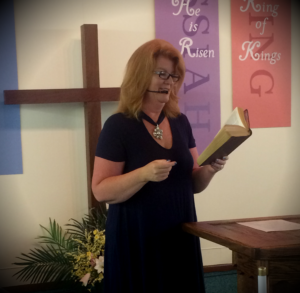 The first, maybe only, criteria for being a pastor's wife is to love God, glorify God, and serve God. There is no "typical" pastor's wife, just as there are no "typical" pastors.
God created strong, hardworking women leaders as well as quiet, hardworking followers. When we see another pastor's wife who is different from us, it is not our place to say who is better suited for the position. Each church's needs are different, each husband is different, and each ministry is different. Until we as Christian women learn to respect one another and support one another, our position will always be easy to attack.
Sometimes, being a pastor's wife is hard—really hard. I wish I'd had a pastor's wife to mentor me in my early married years. Someone to help me navigate the occasional tumultuous waters of raising my family in a fishbowl life, everyone looking on, sometimes judging, the way I lived out my walk with the Lord, was a wife to their pastor, and raised my children.  That is what I want to offer you.  A voice that has been through the fire and have learned how to enjoy the life God has given me and live a life that is abundant.